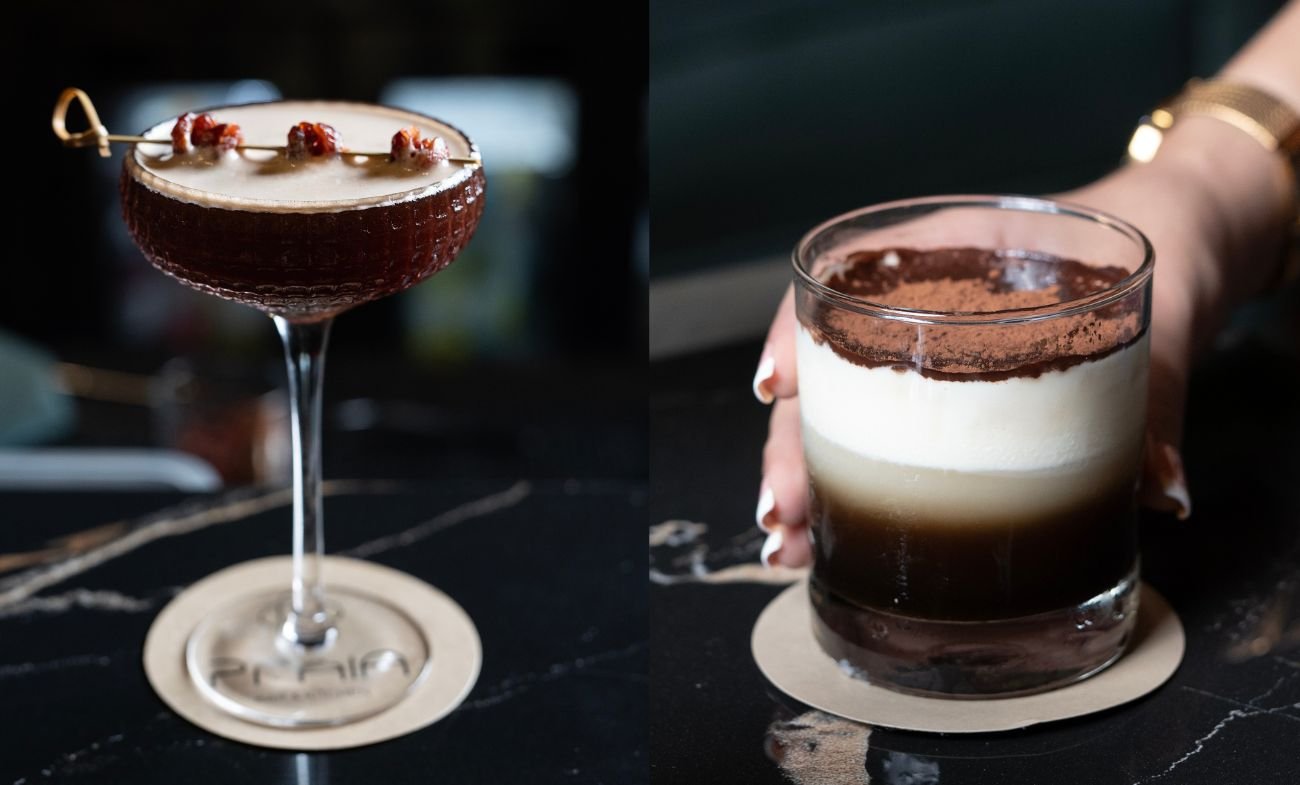 Caffeine Meets Cocktails: Ritual Daily Coffee and Praia, Worli, Unveil Mumbai's Ultimate Weekend Haven for Coffee Enthusiasts!
In a thrilling synergy of coffee mastery and mixology, Ritual Daily Coffee and Praia, Worli, proudly unveil their latest collaboration, a tantalizing concoction set to redefine Mumbai's coffee culture and nightlife. This groundbreaking partnership promises an exquisite menu that caters to the cravings of both coffee aficionados and cocktail enthusiasts.
Prepare your taste buds for a delightful journey with Ritual Daily Coffee and Praia's innovative coffee cocktail menu. Featuring enticing blends like Pillow Talk (rum, espresso & toffee caramel) and When We Were Young (Jägermeister, spiced whisky & barrel-aged cold brew), this collaboration transforms your everyday coffee experience into a sophisticated adventure. For those seeking a guilt-free indulgence, Ritual offers signature delights including the Biscoff Latte and Sugar-Free Mocha, ensuring a diverse range of options for every discerning palate.
Savor the craftsmanship of Ritual Daily Coffee with unique offerings like Spanish Lattes and nostalgic favorites such as House Cold Coffee & Nutella Frappe. Praia complements the experience with their exclusive cocktail specials, including "One Night Stand" (old monk, vermouth, bitters & cold brew) and Pillow Talk with homemade cold brew liqueur, whipped mascarpone & vanilla. This collaboration is a testament to the artistry and innovation of both brands.
Reflecting on this unique collaboration, Gaurav Dabrai, Co- Owner of Praia emphasized the significance of expertise in coffee preparation: "Anyone can serve coffee in a cup, but coffee requires a certain level of finesse and passion which only a specialist can introduce to the F&B program.
Rahul Ramnani, Chef and Founder of Ritual Daily Coffee, echoed this sentiment, stating, "We're fans of espresso and believe this caffeine-forward drink can be enjoyed at all times of the day and night too! The ideology behind our newest collab is to marry the bittersweet kick of coffee with elegant cocktails you won't want to put down."
Ritual Daily Coffee new South Bombay outlet is poised to cater to your coffee cravings and cocktail desires every day from 10 am to midnight. Enjoy the convenience of having your daily coffee ritual delivered straight to your office desk and doorstep. Moreover, this collaboration ensures that specialty coffee accompanies your dinner and drinks table at Praia, creating a seamless experience from day to night.
Indulge in the perfect amalgamation of coffee and cocktails, exclusively at Ritual Daily Coffee and Praia, Worli. Embark on this culinary adventure and relish the finesse, passion, and innovation that define this exceptional collaboration.