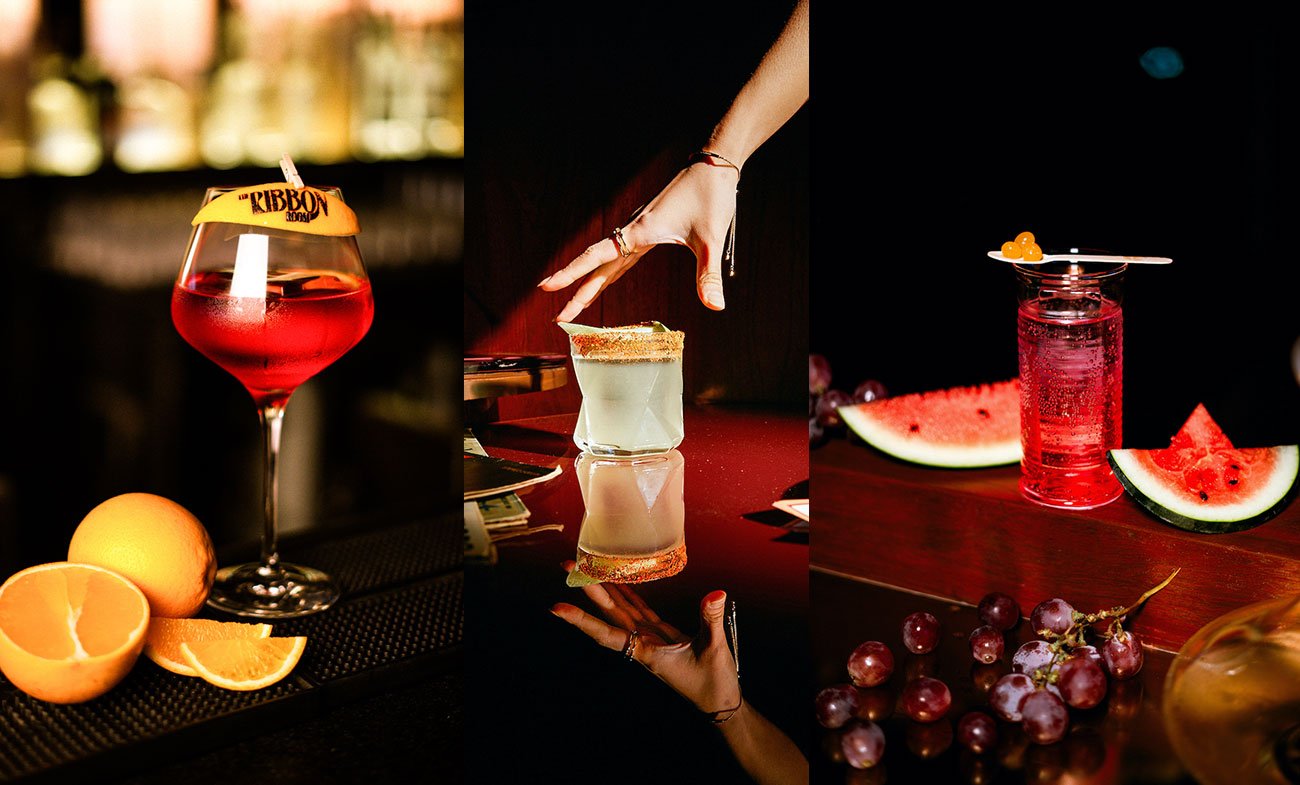 Rekindle Your Romance with food and tequila as 'The Ribbon Room Bar & Tequileria' Opens in Juhu, Mumbai
~An unparalleled dining experience awaits Mumbai.~
The maximum city is set to welcome a drink and dine haven like no other! Mumbai's most exciting culinary destination opened its doors on the 18th of October. Nestled inside the ravishing realms of Juhu's Sea Princess Hotel, The Ribbon Room Bar & Tequileria is a passionate endeavour to build an exclusive dining space where visitors can gorge on sublime delicacies, and enjoy potent nectars they've seldom sipped before.
Founded by Sunny Sara, Ritik Bhasin and Neha Gundecha, The Ribbon Room is a one of its kind culinary experience. Spread across two sprawling floors, the premium resto bar boasts of an elegant wood and leather texture that exemplifies suave grandeur. With high definition LED screens that display lush artistic imagery on the ceiling, the establishment weaves a surreal sense of thrill. May it be the intricately conceived lighting patterns that exude a sense of royal mystique, or the meticulously designed walls that breathe opulence into all corners, The Ribbon Room seamlessly blends old world serenity with new age glamour.
While the interiors are an impeccable work of art, the views are a breathtaking gem of nature too! If you are an admirer of sunsets, The Ribbon Room offers a spellbinding sight of sky and sea that makes it a must visit for all special occasions. Neighbouring the city's crowning jewel, the majestic Juhu Beach, this elegant tavern leaves no stone unturned in enchanting the heart, mind and soul.
Sharing his thoughts on the much awaited opening, Sunny Sara, Director, Orion Entertainment, said, "With The Ribbon Room, we have crafted a dining and drinking space that oozes flair and finesse. Our bar and tequileria hosts a vivid variety of spirits, and our customised agave menu will surely fetch a lot of ardent fans! Our interiors also elicit a sense of wow and wonder. We have achieved the perfect marriage between chic and classy as well as colourful and flamboyant in our interior design. An unforgettable visual and unparalleled dining experience awaits patrons at The Ribbon Room".
At The Ribbon Room, the glass is always half full! Guests can choose from a decadent decoction of liquors that includes the finest of tequilas and mezcals from around the globe. The star of the show is the vibrant agave focused bar that redefines the magic of rare drinks. The dense notes of mezcal or the original profile of tequila, no matter what your choice of poison, The Ribbon Room houses a comprehensive range of infusions to tantalise your drinking palette. And that's not all! One could even be a fan of classic cocktails or modern mixology, there's something for every kind of liquor lover at The Ribbon Room's all inclusive bar.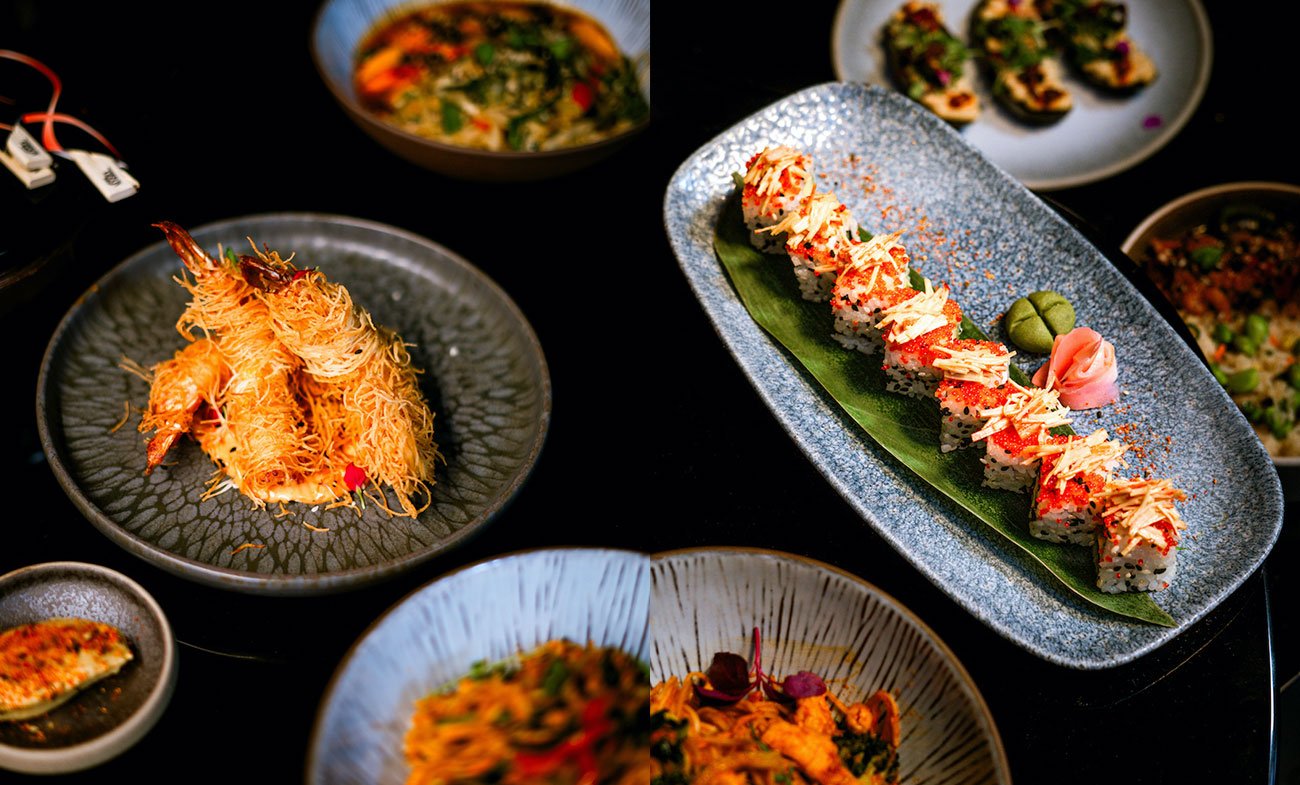 Coming to its dining wonders, The Ribbon Room is home to an array of gastronomic treasures that will win over all taste buds, one bite at a time. From scrumptious plates of Sushi and Dim Sum, mouth watering platters of Rolls and Dumplings, to crispy servings of Nori fries, Butter Spiced Shimeji, and Filo-coated Dynamite Prawns, there is no end to appetising cuisines once you step into The Ribbon Room. For the self confessed health aficionados, the kitchen can whip up a wholesome assortment of salads, tartares and carpaccios to load up on those precious proteins too!
For those who seek the finer things in life, for those who crave a dining destination with a difference, for those who like their drinks to be as unique as their food…The Ribbon Room Bar & Tequileria is the place to be.