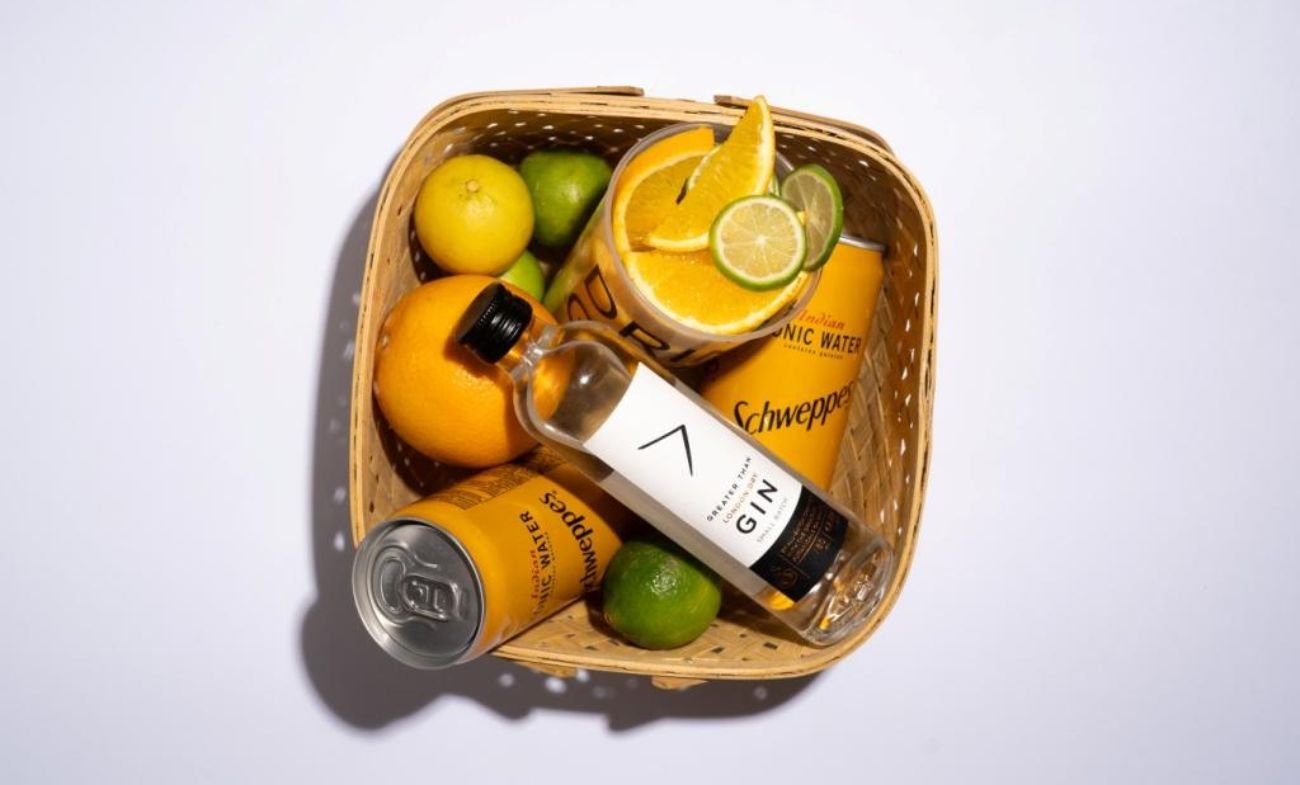 Greater Than Gin Launch Their 180ml GT Minis Across 7 Locations
~Greater Than Gin, the brand that has been making waves in the liquor market, enters a new stage of growth with the launch of their 180ml mini bottles in six new cities.~
Greater Than Gin is all set to launch their 180ml mini bottles across six more locations  – Pune, Assam, Meghalaya, Mumbai, Puducherry, and Karnataka, after receiving a great response in Goa since they launched in March this year.
The GT Minis provide consumers with a convenient way to sample and taste the product without committing to a full-sized bottle. This is especially valuable for the brand as gin is still a niche category in the liquor industry, and the introduction of the 180ml bottles encourages new consumer growth. Not only will the Minis be available in an expanded network of retail stores, but they will also be available in a lot more dive bars. This expansion is a testament to the brand's commitment to reaching gin enthusiasts in every part of the country.
With their convenient size, the Minis were designed for portability serving as the ideal companions for travel. Additionally, the Minis also make perfect gifts and souvenirs, capturing the essence of Greater Than Gin for special occasions and as tokens of appreciation.
Anand Virmani, Co-founder of NAO Spirits, says, "India is a unique market where the 180ml is the largest selling SKU across the spirits segment. As a craft player, while it is challenging for us to find the bandwidth to take on a task of this magnitude, we have a larger commitment to spreading the culture of quality gin as far and wide as possible. The 180ml is poised to take us to many more new consumers, helping us grow the overall Gin category."
Greater Than Gin is India's pioneering and award-winning craft London dry gin, credited with sparking the gin revolution in India. Founded in 2017, Greater Than Gin was designed to be a bartender's gin of choice, but its versatility has also made it the go-to gin for home bartenders. It offers a smooth, accessible, and minimalistic experience in both design and taste. Greater Than Gin is available in 11 states and 3 union territories in India and 11 other countries across the globe, with many more in the pipeline.
Distilled in a Copper Pot Still in Goa with 9 unique botanicals, our message is clear: We didn't invent Gin; we just made it Greater in India!
Check out our Instagram, Facebook, and website to know more.